Neil Harris' first South Wales derby sees Cardiff looking to stop the visitors from completing a league double. In the history of the fixture no side has won both league games in the same season.
Harris says he is aware of how important this fixture is.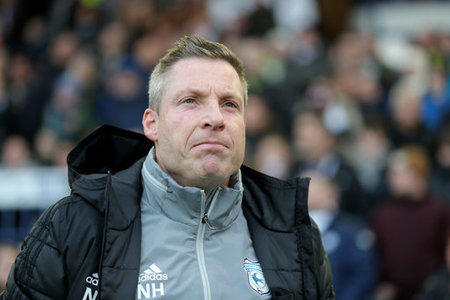 "What a great occasion," said Harris. "When the fixture is announced, every Cardiff and Swansea fan will look for it. I was no different when I took over, along with the Bristol City game. The anticipation is exactly what I thought it was going to be.
"I've been left in no uncertain terms from people around here what it means to people. As a manager, it doesn't get any better to be honest. In training this week, I had to stop it short today because the intensity was so good. They are ready."
Swansea's Steve Cooper: "It's not about any individual. It's the collective and that's what makes this club special in this city. It's unique. We're aware that a double has never been done, but it just adds to the motivation.
"It allows us to be as motivated as we would be anywhere and drives us to places we need to go to. The closer you get, the more you have to focus on what wins you the match. There's always context, but we know that and that drives us on. But we have to stay calm and know what it takes to win."