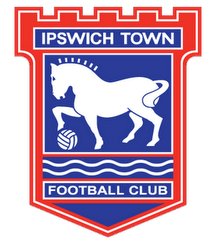 Ipswich manager Paul Jewell.
"We've just got to make sure we're brave and we play to the best of our ability. If Cardiff come and play well and we play well and they beat us, there's not much we can do.
"We know that they'll come full of confidence. I know our record against Cardiff before someone tells me, and I'd say that we had a bad record against Watford.
"We've played them three times since I've been here and we've beaten them twice and we've drawn with them once.
"It's always a hard game, they've got some quality players, they've spent a lot of money on trying to get in the Premier League, they've even changed the kit. I'm not sure what our fans would do if played in yellow!
"They've almost thrown tradition out of the window and gone down the road of trying to get promotion through the owners from Malaysia."
Malky Mackay
"I see it as a tough, tough game. They have brought in a couple of loan players in the last day or so.
"I've never had an easy game at Ipswich since I've been in England.
"Any away game in this country is difficult.
"So we go there making sure we have got to give everything we can otherwise it's going to be a tough game.
"It's a strange league and it's a tough league and it's very uncompromising. Teams are confident in their home environment."
"Results breed confidence obviously, but performances breed confidence," he continued.
"To go and play against two tough teams [Blackpool and Birmingham City] and come away with six points in a real tough week is impressive."