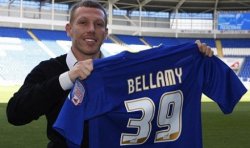 It's becoming a worst kept secret with many people claiming to have heard from relatives of Craig who have confirmed that he is coming home.
Until it's announced we won't know for sure but the talk is that Bellamy would come back with a view to ending his playing career here and moving into coaching.
Bellamy is currently putting in man of the match performances for Team GB at the Olympics.