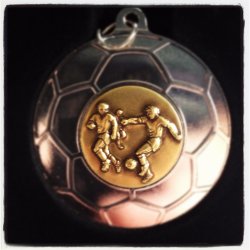 Fans teams from across South Wales competed in the Trust's annual community 5 a side shield at the Powerleagues Centre in Cardiff on Sunday.
The Supporters Club, the Cardiff Dragons and the Trust were all represented.
The winners for the third consecutive year were Trelewis Boys club who beat the Trust's own team, rather too easily in the final! Many thanks to everyone who fielded a team and to all the players who enjoyed a great day out in the sunshine.
Afer the round robin format the Trust side (with me in goals - that's my runners up medal pictured) won a dramatic decider with a last kick penalty. That victory put us into the final against Trelewis, the overwhelming favourites who had won all their group games.
The final was very one sided with Trelewis winning at a cantor. Great fun but 24 hours later I still can't move with my body aching all over.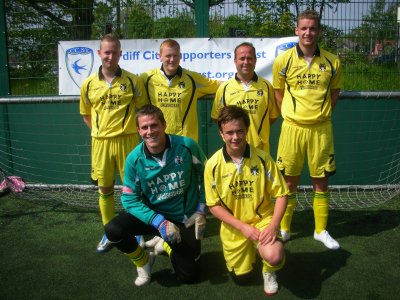 The winners.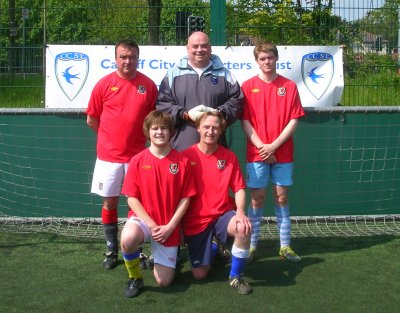 The Trust side (runners up)