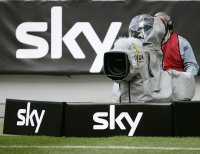 Cardiff v Hull will now be played at 5:30pm on Saturday Dec 16th instead of 3pm.
Cardiff v Preston will now be played on Friday Dec 29th at 7:45pm instead of the following day.
Already announced for TV is Reading v Cardiff on Monday Dec 11th, ko 8pm.
All games on Sky Sports.
Here are the remaining fixtures for 2017 and the first game of 2018
November
Sat Nov 4 Bristol City A (12:00)
Sat Nov 18 Brentford H
Tue Nov 21 Barnsley A
Sun Nov 26 Nottingham Forest A (13:00)

December
Fri Dec 1 Norwich City H
Mon Dec 11 Reading A (20:00) - Live on Sky
Sat Dec 16 Hull City H (17:30) - Live on Sky
Sat Dec 23 Bolton Wanderers A
Tue Dec 26 Fulham H (15:00)
Fri Dec 29 Preston North End H - Live on Sky

January
Mon Jan 1 Queens Park Rangers A (15:00)