http://mauveandyellowarmy.net/
Fulham.
60s. Christened with the forename Elliot, this Fulham stalwart of the fifties and sixties became known by a name which sounds like two foot parts. He never played full international football because his place of birth did not have a team then – who am I describing?
70s. There was a seven goal thriller at Craven Cottage between the sides during this decade, can you name the three Welshmen (with an average ago of twenty) who appeared for City that day?
80s. Nail wash leaves this City scorer against Fulham during this decade with clean fingers?
90s. He appeared for us twice against Fulham during this decade and this defender's four clubs either side of his time at Cardiff were Raith Rovers, Cowdenbeath, Halifax and Bradford Park Avenue, can you name him?
00s. What links a man who represented four different countries whilst playing at Wimbledon (he and Roger Federer are the only men to have won the title while representing an African country) and won an Ice Hockey silver medal at the 1948 Olympics for his native country, with a goalkeeper who never made a senior appearance with either Fulham or Ipswich during spells in England during this decade, despite him having played seven times for his country? Still playing at the age of thirty eight, this keeper has played most games for Hertha Berlin since leaving Fulham and is currently turning out for some green Rivers Islanders.
10s. Which member of a Fulham side that beat us at Craven Cottage during this decade was transferred from Leeds to Everton as a sixteen year old for £600,000 in 2009 and has since played for Cheltenham, Colchester and Wigan as well as Fulham?
Preston
60s. Who is this and why does he have less reason to look back on our 9-0 hammering at Deepdale in May 1966 with embarrassment than others?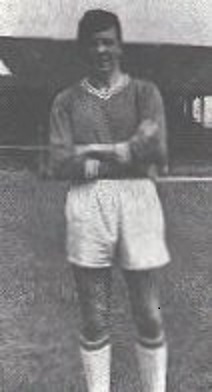 70s. We scored twenty one times against Preston during this decade, who were, jointly, our highest scorer against them during this time with three goals apiece?
80s. Bill Irwin in the 70s and John Hallworth in the 90s, who is the 80s keeper in this sequence?
90s. Can you identify this member of a City side to face Preston during this decade?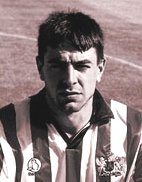 00s. He scored for Preston against us in the middle of this decade and is still turning out for a lower division side who also play in white at the age of thirty five, but who is he?
10s. Which member of the Preston team that beat us in September has played for Newport County and shares his name, and his playing position, with a more famous player at a Premier League club?
Fulham answers.
60s. Gibraltar born keeper Tony Macedo.
70s. Twenty one year old Leighton Phillips and nineteen year old debutant Tony Villars were in the starting line up for our 4-3 defeat in November 1971, while twenty year old John Parsons came on as a sub.
80s. Ian Walsh.
90s. Graham Mitchell.
00s. Their name. Prague born Jaroslav Drobny won Wimbledon in 1954 while representing Egypt (he also represented Czechoslovakia, Bohemia and Great Britain at the tournament) and his Ice Hockey silver medal came while playing for his native country, while Werder Bremen's Jaroslav Drobny has won seven caps for the Czech Republic and was at Fulham for the 2005/06 season when injuries were a factor in him never making a first team appearance.
10s. Luke Garbutt.
Preston answers.
60s. David Houston was an unused sub that afternoon.
70s. Alan Warboys (his goals came in a hat trick scored in our 5-2 win in April 1872) and Tony Evans.
80s. The late Mel Rees was the only City keeper to keep a clean sheet at Deepdale in the 80s (in our 1-0 win there in 1986). Bill Irwin and Jon Hallworth were our keepers in 0-0 draws at Preston in 1973 and 1999 respectively on the only times we stopped them from scoring in those decades.
90s. Steve Flack.
00s. Port Vale's Danny Pugh.
10s. Ben Davies.