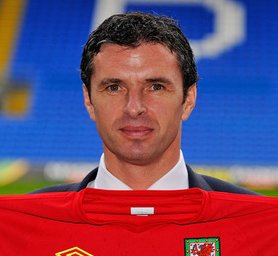 The police have confirmed that Speed was found at his Cheshire home this morning.
He leaves a wife and two children. Our thoughts are with them and the rest of his family at such a tragic time.
In a statement, Cheshire Police said: "At 7.08am on Sunday 27th November Cheshire Police was informed of a sudden death at an address in Huntington in Chester.
"The next of kin have been informed and have confirmed the identity of the man as Gary Speed.
"There are no suspicious circumstances surrounding the death and the family have requested that they are left in peace to grieve at this difficult time."
Speed has led Wales into a new optimistic era with a superb set of results but the news of his passing has left everyyone stunned. Just unbelievable.
Gary Speed RIP