Neil Warnock
"We conceded a goal from our own free-kick, which is such bad defending I still can't believe it, and that gave them a lift," he said.
"Another (piece of) bad defending for the second goal and they go in at half time. But even at half time I thought if we got the third goal, we could get something from the game. There were a couple of good saves etc, but once the third goal went in it was over. End of the game, really.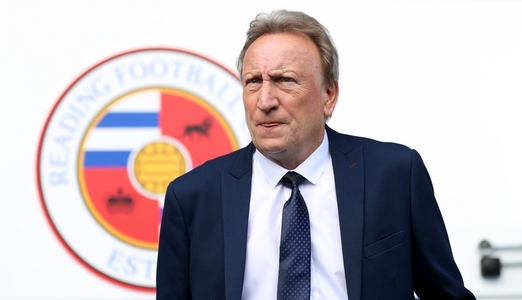 "We've been poor (away from home), really poor. Wigan was the same, we should have won that game. I don't think it's been an individual really, quite a few of them have made mistakes and we've been punished.
"You've got to defend better than what we did today, we're in the Championship. I think some of the defending was really poor.
"But when you defend badly, like we are, it doesn't matter if you're playing Under 13s or in the Premier League, you lose games. So we've got to rectify that.
"And it's not just defenders, it's what's in front of them as well. It's a team game.
"We have got that many games coming up quickly now, Huddersfield, Blackburn, Fulham, so we haven't got time to dwell on it.
"You've just got to move on and overcome the problems that we've been given today and make sure we give the fans something to cheer about on Wednesday."
Jose Gomes
"It was a very good, strong defensive performance in terms of our organisation.
"We didn't give Cardiff any space to find a way through to our goal and there were some good transitions between defence and midfield through to our strikers.
"Those two were always a danger to the Cardiff defence, but like a team we did well to improve a lot of our defensive mistakes from the first two games.
"But, we can't get too carried away, we have to refocus on what's next which is Wednesday night at West Brom."