Chris Hughton: "A tough night and probably a reflection of where we are at the moment. We pushed but unless we're managing to get goals we're generally on the back foot.

"You become susceptible to the quality they showed on the first goal - and the naivety from us with the set-play - but that's a feel of where we are at the moment."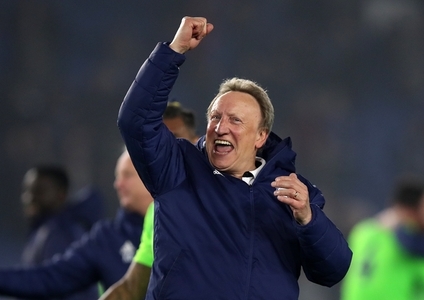 Neil Warnock: "I think we're alive and kicking and I was proud of the performance tonight. I thought it was disciplined and I thought we were a little more clinical in the final third.

"I thought we could have created a few more chances. We gave a few sloppy passes away, but overall we're delighted with all of the departments. I think that's 10 clean sheets now. Tremendous from the lads really this season.

"I've never lost the belief that we can win games, but whether we can get the points needed is a different ball game.

There's a lot of water to go. At least now it makes Sunday's game even more important. It's a great occasion. There'll be a full house. One of the best teams in the world coming and we aren't relegated yet.

It promises to be an interesting game."