"We are the biggest club in Wales, aren't we? It is nice to be the manager of that," said Warnock.
"It is nice to put smiles on people's faces. The atmosphere at the moment is very good and I do not think that is just at the club, but around the town."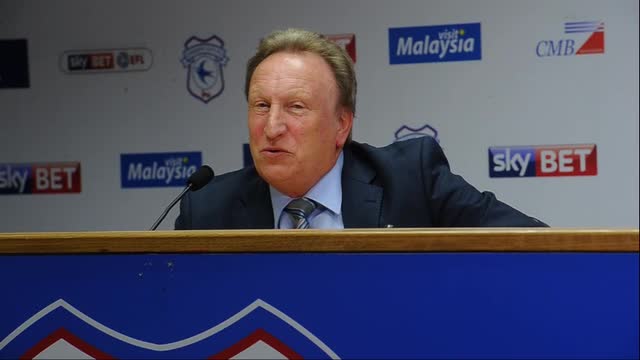 Warnock revealed how he communicates with the hierarchy at Cardiff City starting with owner Vincent Tan.
"I spoke to him this week. I always speak to him, I ring him. I have not got a clue where he is, if I am honest, when I speak to him," Warnock said.
"I usually ring him first thing in the morning when I get here because I have a rough idea it will be afternoon or early evening somewhere where he is.
"Obviously I would imagine he is happy. He says he is enjoying the results, as everybody is. That is not rocket science really. Most of all the owners care about the results like we all do."
The boss also explained that he's being allowed to get on with the football side of things.
I only catch up with Mehmet (Dalman) every now and again. They're quite happy with that, they know I'm running the football side and I keep them up to date. Ken Choo is the one I speak to more."
Warnock is undefeated after three games in charge with two wins and a draw. Tomorrow he faces managerless Wigan Atrhletic at CCS looking to keep the improving form going.