Neil Warnock has started with the mind games ahead of crucial clash at The Riverside.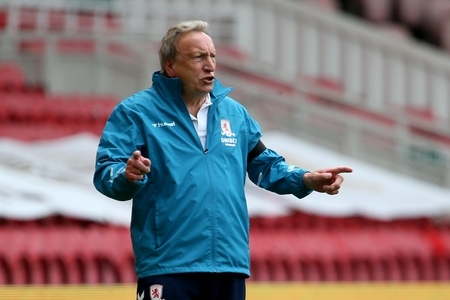 In typical fashion the former Cardiff boss has talked down his plucky underdogs and bigged up the opposition as he looks to dent the play off hopes of the side he's tipping to win them.
"There's a really good blend to that Cardiff side and it's just going to be hard for the others in the play-offs to counter those strengths," he said.
"We'll obviously give it a good go ourselves on Saturday, but I'm glad we got three points against Reading the other night to take us to 50.
"The club have not won at home since 2019, so I know it's going to be very difficult, given how good Cardiff are.
"We have lost three centre-halves, but the players are trying hard. I can't fault them for that.
"How do we stop Cardiff? We have to hope eight or nine of them have an off day, although I accept that's unlikely given they're pretty consistent and in good form.
"I said when I left I still thought they'd get into the play-offs. When they let in a few goals in the next few games everyone must have thought, 'He's in cloudcuckooland'.
"But I always felt the second half of the season would be more favourable for Cardiff in terms of the fixtures to come. They grind teams down and were always going to pick up more points as the season wore on.
"Well, they're in the top six and I think they'll go up. I really hope they do, that group of players.
"I can only see Brentford perhaps beating them over two legs, but I don't see any other team doing it. Cardiff have to hope Brentford go up automatically. If so, I'd be confident about them overcoming West Brom, Fulham or Nottingham Forest. I really would.
"There's momentum with Cardiff, they're so hard to beat. I don't think those other teams can stop them."