Cardiff City manager Neil Warnock:
"I thought we showed a lot of character. We had five players making debuts and had nervous characters before the game but I thought we really grew into it.
"We needed a goal to dampen Luton's enthusiasm and we had enough chances to make it comfortable.
"They took their chance in the second half and made it difficult for us, but credit to us, we didn't sulk. Junior came on and delivered a great ball and it was nice to see Isaac come on and finish."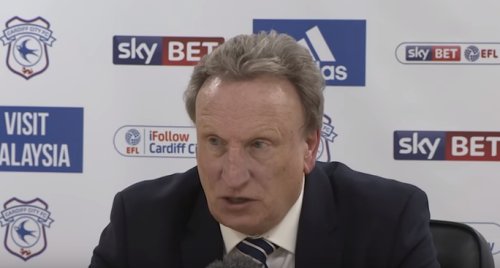 Luton Town manager Graeme Jones:
"We didn't control the moment. We were slicing things and putting it out for throw-ins. That's how they play. It's not how we play. We played really well for 94 minutes and competed but the game is about 95.
"We made some rash decisions when we were fatigued. I am disappointed with the first goal because we had worked at that a lot.
"The only thing I asked the players to do was be themselves before the game. Overall they were, it's just the last minute of the game, we got punished."