Cardiff City manager Neil Warnock says he bears no grudge against Nottingham Forest after they turned him down this summer, reports BBC Wales.
Warnock spoke to Forest - among other clubs - before succeeding Paul Trollope as Cardiff boss earlier this month.
The Bluebirds, who are 22nd in the Championship, are away at 17th-placed Forest on Saturday.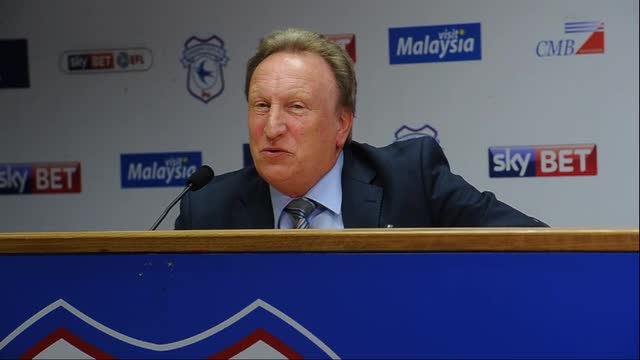 "If I wanted to smile at people who turned me down in my career, I would never stop smiling," said Warnock.
"There have been a couple of times where I didn't think I would come back. Then last year at Rotherham I really enjoyed the buzz and to get an opportunity here is one not to be missed.
"It [Cardiff] is far better than i thought it would be. I have always thought it was a good club but I have just been surprised and amazed at the support from everywhere. Not just the city but the valleys, all round."
The 67-year admits If things had been different, he could have been in the opposite dugout in charge of Forest this weekend.
"I talked to a nice chap there throughout the summer and it just was not meant to be at that time," the 67-year-old added.
"I am a massive believer in fate. This fits me far better, my type of place, two-and-a-half hours from home as well. You don't get many opportunities like that."
Warnock will leave team selection until as late as possible as his squad monitor several minor injuries.
Meanwhile, Wales midfielder Emyr Huws, who has yet to feature under Warnock, may get a chance to impress in a behind-closed-doors friendly Cardiff hope to organise next week.
"I suppose it was unlucky for him to be away with the Welsh squad because he wasn't in when I was working with them and seeing what I could do and organise in a very important two days," said Warnock.
"He's been a bit unlucky but I've just not seen enough of him."