Spaking ahead of todays FA Cup 4th Rd tie the boss said:
"We want to do well. You don't want to get battered. You've got defend for your lives, your keeper has to have a good game, and then it comes down to your forwards. We want to give them problems and my team selection will have to be positive and we'll have to be disciplined in certain areas too.
"My best FA Cup achievement so far would be beating Man City when I was with Notts County in 1991, when we were in the old Second Division. They were in the top flight.
"But this would be the biggest. They are the world's best team. But don't put your money on it. And don't tell the fans. But you never know.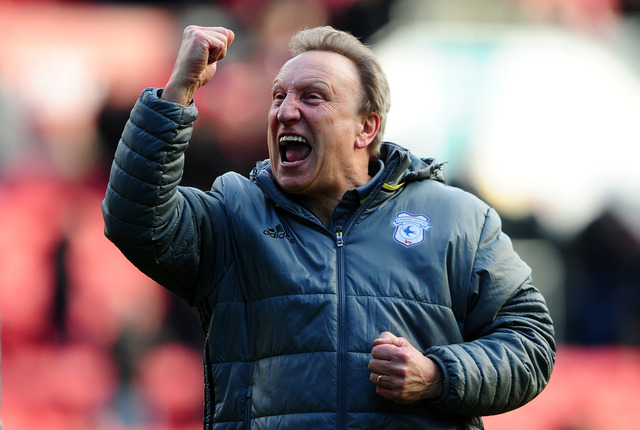 "The FA Cup is just special, isn't it, because you don't know what's around the corner. I remember at QPR we played Chelsea and everyone said we had no chance. And we ended up beating them 1-0.
"They had two men sent off on the day and they lost their rag. I'm not saying Man City will lose their rag, but things happen in football.
"I know one thing – I'm going to enjoy it and won't be anywhere near as nervous as when there are points at stake, when your stomach is going and you have your last meal at 10 in the morning."