Here's what Neil Warnock had to say after Cardiff City's embarrassing 3 - 0 home defeat to Luton Town.
'I always thought the first goal was going to be vital with the way that they play. We had six or seven good opportunities in the first half but we couldn't take any of them. A deflected goal and that was it. I thought they would have the confidence of keeping the ball and slowing it down.' Warnock said.

'With the young lads, I think we had to put the team together really quickly and they weren't really up to speed at times but I have no problems with that. I thought the two full-backs did alright. I know Ciaron (Brown) was at fault for the third goal but I thought he did well overall.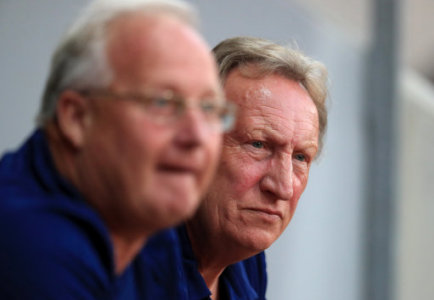 'I thought Curtis (Nelson) did really well with Flint so there are some pluses. Paterson got some time fitness wise and or two of the other lads got an opportunity.
'We had some really good chances in the first half, having said that, I think we had 20 against them in the league game. We've got to be more clinical with the opportunities we've got.
'Whilst I'm disappointed with the result, I thought we could take pluses from that tonight.'
And the view from Luton boss Graeme Jones
"I am really satisfied, it shows the strength of the club and the playing squad. We came here and I think we have been ourselves, I think there was a big improvement from two-and-a-half weeks ago, that's the only thing I wanted to measure. Obviously, the lads who have come in have played 90 minutes, I feel like we're in a really strong position.
"I treat everyone the same – there is no first team and second team. There's players that are in form, players that have to work to get into form, players that are behind physically and behind mentally. But this competition is good for us, we need to be competitive in everything we do, I wasn't coming here to lay down tonight so we can concentrate on the Championship. No, it's the opposite, it's healthy for the football club, we want to go as far as we can go as long as it doesn't hinder us in the league.
"Obviously we have got a game Saturday, I was conscious of that, that's why the changes were made. The boys that came in showed that they're totally confident and anytime that they're required, they'll be ready. Games like tonight help you prepare for that."