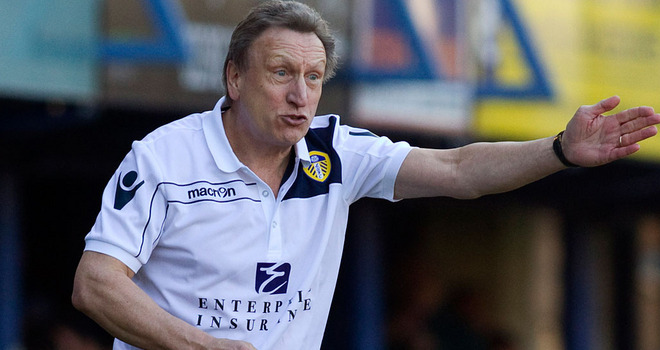 "If an owner said to me, here's a £10m transfer kitty, I've got to be honest, I'd play in whatever they asked me to," said Warnock about City's rebranding.
"For that money I would send the players out in a yellow shirt with pink stripes and polka dots on it. No problem whatsoever."
And on City boss Malky Mackay.
"Malky's my favourite manager, he's got a massive future ahead of him.
"Do you know how I know he's doing well? He signed half the same players I have down the years.
"Tommy Smith, Heidar Helguson, Matt Connolly, I even had Mark Hudson with me at Palace.
"I'll tell you what if I'm not careful I'll walk into the wrong dressing room on Saturday!"
And it is not just his own former players that Warnock is impressed by, there are a couple of other new Cardiff players he also covets.
Warnock added: "I would have loved to have signed Craig Noone and Nicky Maynard, but I just didn't have the money.
"We're skint really. There's talk about a takeover here, but I don't know right now what's going on with it.
"So I think Malky has spent very wisely and good luck to him.
"For me, Cardiff are the favourites to go up. I look at Blackburn too. Look what they spent on one player and their wage bill is huge.
"There's a little group of three or four going for the title and Cardiff are in that.
"It would be great for them as well with the fans they have. They've been so close in recent years too.
"We know it's going to be tough in Cardiff, even more so than usual, and it's always a real battle," added Warnock.
"But I do think as well it could be a super game. Cardiff are favourites, certainly. If you look at the two teams on paper Cardiff should win it.
"But when you look at the games we've already played, on paper you would say we should have lost those too.
"It's all about 11 against 11 and we know anything can happen. I'm looking forward to it."