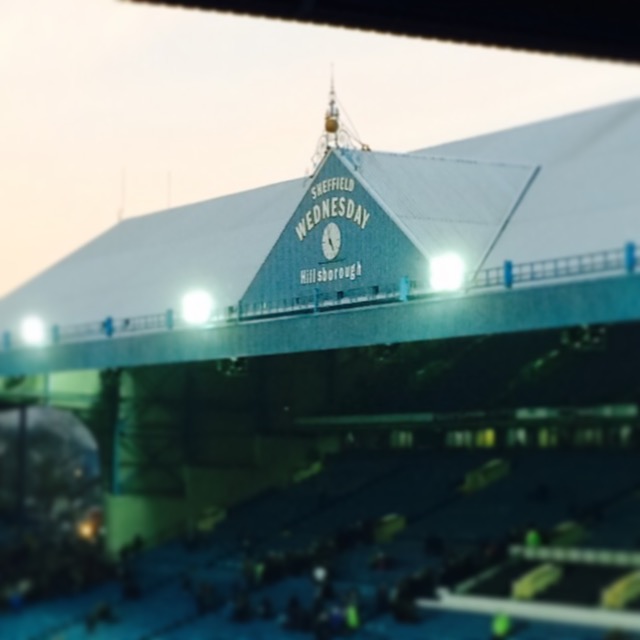 Sheffield Wednesday have sold out all the tickets for home fans for Saturday's game against Cardiff City.
Three sides of the ground will be filled by home supporters with any last minute ticket returns already re-sold.
The Leppings Lane (West) end of Hillsbrough will see a couple of thousand Cardiff fans in the upper tier with the lower tier remaining empty. Wednesday fans were hoping to fill the available space but the club have avoided crowd issues by keeping that section of the stadium clear.
The official Wednesday website says:
Sheffield Wednesday can confirm that Saturday's Championship clash with Cardiff is now sold out for home fans.

The game is all ticket with no pay on the day turnstiles available for both sets of supporters.

Limited tickets were returned and re-sold on Friday and this facility will be available on Saturday in the event of any further returns.

Supporters should send their name, email, address, postcode and client ID number for inclusion on the reserve list. You will be contacted by the club if successful.

Please email ticketenquiries@swfc.co.uk

FURTHER MATCH DETAILS

Following discussions with the Safety Advisory Group this week, the club have been unable to secure usage of the lower tier in the West Stand for home supporters.

Sheffield Wednesday will continue to work closely with the Safety Advisory Group to address arising issues for future games.

Home supporters occupying the South Stand and Grandstand should note they will not be able to exit via Leppings Lane at the end of the game.

All fans in these stands should exit the stadium via Penistone Road or the bridge onto Parkside Road /Catchbar Lane.