Two items to discuss this week. First, a tenth, and potentially best, signing so far in Romaine Sawyers, who arrives on a two year deal after West Brom did not take up an option of offering him an extra season on what was a three year contract.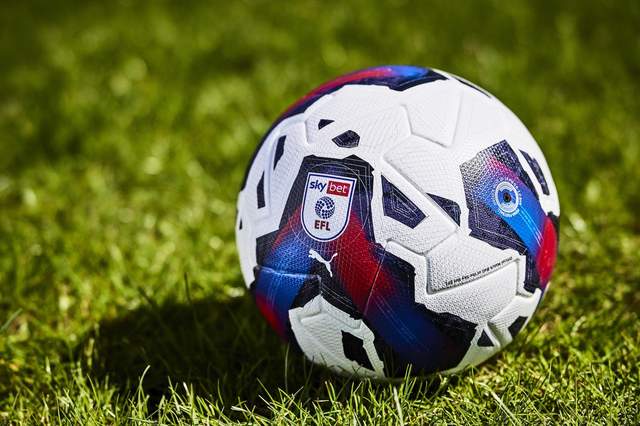 I must admit that this signing surprised me and I was a bit cynical when the rumours we were after him first emerged. For a start, it seemed to me that, with the arrival of Ebou Adams and Andy Rinomhota, plus Joe Ralls committing to a new contract, we had enough cover in the central midfield area.
Upon further thought, there's a strong chance that Sawyers, who has tended to play deeper during his time with Brentford, West Brom and when he was on loan at Stoke last season will be deployed further forward in something like a number ten role given that City are short of the sort of players that could be compared to, say, Lee Tomlin and Harry Wilson.
Sawyers is not a Tomlin/Wilson clone, he's more disciplined both tactically and technically, he also won't score the number of goals the other two do, but he is someone who can open up defences in a manner we were largely unable to do last season.
The other reservation I had was that Sawyers would be beyond the new, diminished wage range we're having to work with this season, but, clearly, there was not a problem and so the only question I have about the signing now relates to his age.
Sawyers was a divisional team of the season candidate back in 19/20 when West Brom stumbled their way over the line for promotion to the Premier League and life was never easy at the higher level in a team which only rarely suggested they had it in them to survive. Sawyers was never going to be a Velerien Ishmael type player and so it wasn't really a shock when the new West Brom manager loaned him to Stoke for all of last season.
Stoke fell away after a bright start and, from a distance of nearly two hundred miles, it didn't seem that Sawyers was as influential as might have been expected, but an injury which kept him out for nearly three months didn't help matters.
We'll just have to see how things work out – Sawyers was never a box to box midfielder and so I'm sure Steve Morison didn't sign him with such a role up in mind. Furthermore, at thirty one in November, Sawyers is very close to the sort of age Tomlin was while he was playing such a big part in steering us to the Play Offs in 19/20 and there has been nothing in his career to suggest his levels of natural fitness are as low as Tomlin's, notoriously, were.
So, if there is an element of risk to the signing, it's definitely one worth taking in my book – I'm really looking forward to seeing one of the Championship's classiest midfielders of recent seasons in a City shirt (on that subject, the kit for 22/23 was launched today amid a great deal of hype and, as I usually do, when seeing one of our new kits for the first time, I found myself thinking "what was all of the fuss about?").
People got to see the new kit today because the team wore it in our first pre season game at Leckwith this afternoon in a match with League One side Cambridge United. City faced the same opposition last season in the format increasingly favoured these days of two, separate, one hour games and, in a portent of what was to come when the competitive stuff started, were beaten 2-0 in the first, with the second one ending 1-1.
This time, it was technically a one "normal" ninety minute encounter, but, in reality, with both sides completely changing their line ups at half time, we had two forty five minute matches which finished 1-1 and 2-1 to City.
You always have to bear in mind how weak or strong Cambridge's second half side was, but, from a City perspective, I'd say that was a fair indication of the respective performances of their two sides – in fact, 2-1 was not a fair reflection of the second half team's superiority.
Interestingly, both City sides used a flat back four, with two sitting midfielders, but there were differences, possibly down to the lack of fit strikers, in how the "front four" lined up – I wrote this before I heard Steve Morison say we'd played 4-3-3 in both halves..
The first half side had to concede a lot of possession to their opponents despite Ryan Wintle and Andy Rinomhota (the best player in the first half team I felt in what was a promising debut) striking up a decent partnership.
Rinomhota was to the fore in City's tenth minute goal as he got free down the left and delivered a low cross towards James Crole, but a defender got a touch on the ball which diverted it into the path of a suspiciously offside looking James Collins who netted from eight yards with him having been "played on" by the defender.
Ten minutes later, Rinomhota had a goal disallowed as his low shot from the edge of the penalty area was ruled out fairly dubiously for a foul by James Collins I think it was.
In truth though, City didn't pose much of a threat came to getting a second and the visitors deservedly drew level when Joe Tarpey's cross was nodded in from about ten yards by an unmarked Harvey Knibbs.
Moving on to the second half, a word of sympathy first for Ebou Adams who only lasted a minute or so before he had to leave the field with a shoulder injury. Adams was replaced by Joel Colwill (Rubin wasn't involved today) who formed a very young central midfield with Eli King which, I thought was excellent – Colwill provided energy, bite and poise, but there was already plenty of that last element in the performance of King who was always available and barely gave the ball away – he's clearly a favourite of Steve Morison's and you can see why on this evidence.
Tom Sang, another one who's future looks uncertain alongside the likes of Dillon Phillips, James Collins and Gavin Whyte, added his skill to provide a nice balance in the middle of the park, while Ollie Tanner looked an exciting addition to the squad even if his delivery from his right wing position left something to be desired at times.
Max Watters and Mark Harris combined well up front on occasions – for example, in a fluent move began by Colwill that resulted in Sang being worked clear on the left just before the hour mark from where his low cross was turned in from close range by Watters.
City played their best football of the game around this period and their superiority was capped by a delightful third goal on seventy minutes with Joel Bagan getting forward from left back to finish off a move involving Harris and Watters with a fine finish from fifteen yards.
Seikou Janneh raced through an undermanned defence to beat Ryan Allsop, who had made a good save to deny the same player a few minutes earlier, to give Cambridge late hope that they could get away with a draw, but when, in the last move of the game, City's defence went missing as they waited for an offside flag that never came, Janneh could only direct his header straight at Allsop, City's win was confirmed.
A few brief conclusions from the game – we were opened up much too easily for the second goal, there was no real evidence of a high pressing approach that had been speculated as being our new way of playing this season, but this should be qualified by the fact that you're unlikely to see any team pressing relentlessly in their first warm up game of the season and that it was one of the hottest days of the year so far for a game which kicked off at 1 o clock. Also, while Romaine Sawyers' absence yesterday (along with Joe Ralls) because he's not as far advanced in his training work as the rest of the squad are, the absence of Callum O'Dowda suggests that he was injured.
City next entertain Newport County at Leckwith on Tuesday in what will be one of those two one hour games occasions before moving on to play at Cheltenham next weekend – there will then be games at Swindon and Shrewsbury before we entertain Norwich in our first league game in three weeks time.
https://mauveandyellowarmy.net/