Cardiff City played their first warm up match of the new season at Twerton Park, the former home of Bristol Rovers, this afternoon against Bath City and came away 5-0 winners.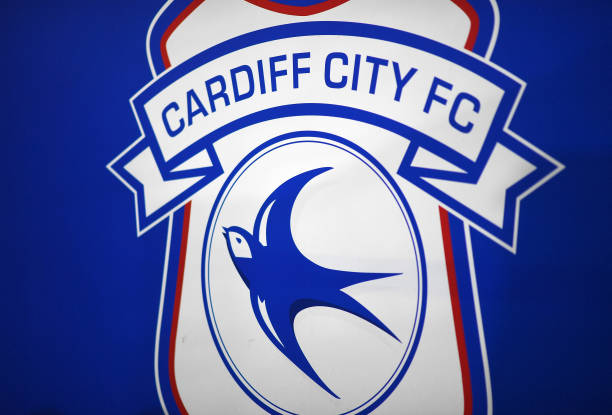 Actually, it's probably more accurate to say they played two forty five minute games because the City team changed completely at half time with the team for the opening forty five minutes reading;
Phillips, Denham, Flint, Connolly, Ng, Sang, Bowen, Pack, Tomlin, Vassell, Collins.
and the second half one being
Smithies, McGuinness, Bakare, Nelson, Bagan, Patten (D'Almeida 84'), Vaulks, Wintle, Trialist (Zimba 84'), Harris, Davies.
Subs not used: Ratcliffe.
The trialist was probably Wales international winger Marley Watkins who has been training with us following his release by Bristol City. It's been a good few years since the thirty year old Watkins won his two caps and this reflects what looks like a gradual decline since his days as a dangerous, goalscoring wide man in the Barnsley teams that included the likes of Conor Hourihane, Adam Davies and Adam Hammill.
What first team football Watkins played in 20/21 was mostly at Aberdeen on loan and it seems telling that when his time at Pittrodie ended, he could not hold a place in the wurzels team that was probably the weakest side in the league over the second half of the season.
On the face of it then, it would appear that nothing will come of this trial, but you would have thought that Watkins would get at least one more chance to prove himself.
Back to this afternoon's action though and the mini matches resulted in 4-0 and 1-0 wins for the visitors. James Collins marked his first City appearance with the first and third goals for the first half side, while under 23 team centre back Ollie Denham got the second and there was a welcome goal for forgotten man Isaac Vassell who was having his first involvement with the senior team after almost two years in the injury wilderness.
The only goal for the second half team came from Isaak Davies who Mick McCarthy said would have made his first team debut in the final match of last season against Rotherham were it not for an injury received a couple of days beforehand in training.
Provided Vassell stays fit, you'd say that Davies had dropped down a place in the striking pecking orde at the clubr, but the loaning of Max Watters to MK Dons for the 21/22 season this week makes up for that.
Meanwhile, the arrangements for renewing season tickets have continued to be a source of frustration for many fans with matters not being helped by staff shortages at the club due to furloughing. This has led to a situation where the ticket office has been closed and there have been no telephone help lines either.
With tickets only able to be bought on line, the only contact with the club has been through e mails, but spare a thought for those with no internet access (like a friend of mine) who bought season tickets for last season, did not watch any games online and are now reduced to having to sending letters to Cardiff City Stadium to try to find out what is going on regarding refunds/transfers of the money they are owed. While sympathy and appreciation has to go to the club in what is a very difficult time for them, the current situation is not good enough and it is to be hoped that the scheduled meeting between club and supporters groups next week will bring some much needed clarification and resolution.
Finally, for a brief while towards the end of the week, City appeared on a list of clubs on the EFL website that were under a transfer embargo. Their "offence" was failing to make scheduled transfer payments. It seems that these were loan fees due to Arsenal and Liverpool in June following the three loan signings we made from those clubs last season. However, it emerged that City had negotiated a delay of a month on those payments with each club and given that we're no longer on that list I referred to earlier, the assumption must be that either the EFL are satisfied by this explanation or the fees have now been paid.
https://mauveandyellowarmy.net/