The week just ended saw two new arrivals. The first one was no great surprise as Wolves' Ryan Giles completed his season long loan move to City, while the second one was more mundane, but, maybe, just as important with the appointment of Malaysian businessman Jalil Rasheed as a non Executive Director.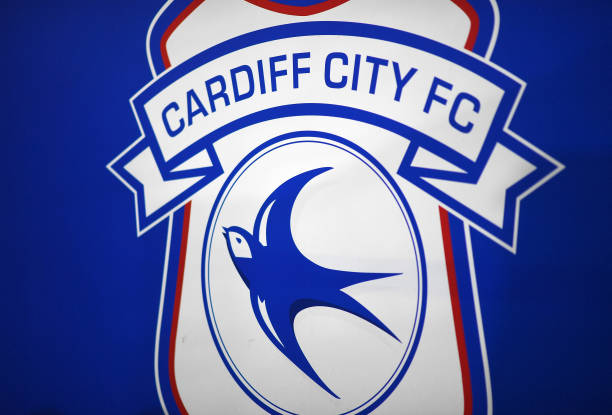 Mr Rashid, who is group CEO with Vincent Tan's Berjaya Corporation will "help to direct the club in all strategic decision making and planning". That type of corporate speak could mean all sorts of things and a CV I read on Mr Rashid certainly suggests he is equipped to assist in the sort of duties you would expect from someone with a business background.
However, intriguingly, there's also a section in the new man's CV where he's referred to as a "Football data and facts geek". This was seized on by the local media and when you consider that the linked story also talks of him "directing" player acquisition, you wonder if Cardiff City are involving themselves, not before time in my view, in the world of Moneyball pioneered by Brentford when it comes to the EFL?
If they are, I'm being somewhat churlish in thinking that we'd have been better off appointing someone from within the game with experience of having worked in such a role. That's probably a little unfair though on Mr Rasheed and, given Vincent Tan's somewhat volcanic relationship with "football men" Messrs Mackay and Moody almost a decade ago, it could be as far as City are prepared to go along the science and data route.
Of course, this all could be me seeing something that isn't really there, so it's probably best to leave things there for now and concentrate on the football that was played this week.
First up was an opening fixture for the Under 23 squad at Weston Super Mare in midweek. A first half goal by Chanka Zimba looked to be enough to secure the win, but an equaliser in the second minute of added time at the end of the match, which appeared to come direct from a corner, meant the second string had to settle for a 1-1 draw.
There was no midweek game for the seniors, but they were back in action this afternoon with two sixty minute matches against Cambridge United at Leckwith.
Now, I need to record the usual caveats here when it comes to pre season matches about them being all about building up fitness and integrating new players and tactics, while also noting there is a long list of players who were involved at senior squad level last season missing.
Apologies to anyone I've missed, but, besides the trio of Moore, Bacuna and Colwill who have been given additional time off following their international duties over the past month, there was also no Ng, Sang, Morrison, Nelson, Murphy, Evans and Davies, so there's a lot more to City than we saw today, but, even so, it was slightly concerning stuff as the first match ended 2-0 to a Cambridge side that was promoted from League Two last season and the second one finished 1-1.
City lined up as follows
Smithies, Bakare, Flint, Brown, Bowen, Davies, Pack, Vaulks, Tomlin, Vassell (Zimba 44'), Harris
for the first match and their team was
Phillips, Denham, Connolly, McGuinness, Whyte (Patten 48'), Bagan, Ralls, Wintle, Zimba (Pritchard 56'), Collins, Giles.
Subs not used: Luthra, Jones, D'Almeida, Semenyo.
in the second game.
A feature of both games were the awful goals (described by Mick McCarthy as atrocious afterwards) City conceded in the opening minutes. In the first one, I'm afraid both Flint and Vaulks could be credited (that really should be debited!) with assists as poor passes left Smith with a simple finish three minutes in.
After that, it was lethargic stuff from City, albeit on a very hot day, and it's a testimony to the lack of creativity on show from the senior players that the two best attacking passes of the first portion of the game were played by young Tom Davies at left wing back. Vassell should have done better than volley the Academy player's cross over from inside the six yard box for the first of them and then, when a precision ball down the line gave Tomlin half a chance, the referee waved away what looked like half hearted appeals for a penalty as the City player went down under a challenge by the keeper.
Tomlin burst into life with a fine effort from the edge of the penalty area which landed on the top of the net, but that was about it as far any threat went from the home team.
The second period was, if anything, worse, Sam Bowen, playing at right wing back, put over one very good cross which was desperately scrambled away for a corner, but Cambridge were comfortable otherwise and increasingly threatened a goal as the match entered its dying minutes.
The visitors duly came up with the clinching goal with a twenty five yard effort by Weir which the commentary team thought Alex Smithies could have done better with. They may have been right, but I thought it was difficult to judge really from the video – what wasn't in doubt though was how slow City were to close down the scorer,, "slow" being what I would have chosen if asked to describe our display in one word.
In the second game, City took just twenty eight seconds to present Cambridge with a penalty as possession was lost carelessly in defence by Connolly I think it was and Phillips ended up bringing down the onrushing attack for a spot kick which was comfortably converted by Ironside sending the keeper the wrong way.
City's response to going behind early was a lot more impressive this time though and with all four newcomers showing differing degrees of promise, they had the better of the first period. Most impressive of the new men was Giles who soon created an equaliser after contributions from Collins and Wintle with a cross that was powerfully headed in by Zimba.
Giles, who popped up everywhere but in the left side role he was supposed to specialise in, almost gave City's best move of the afternoon the finish it deserved when he cut on to his left foot and shot against the far upright from the corner of the penalty area.
There were also a couple of headers by Collins which drew decent saves from the keeper and with Ralls and Wintle striking up an encouraging partnership, it was definitely the best of the four halves played by us today.
After that though, City struggled to maintain the standard they had set for themselves, apart that is from a one minute period when Giles was again influential as, first, the keeper turned his low shot away for a corner and then when his cross, after Ralls had played the dead ball short to him, was nodded about a foot wide by Denham.
The final action of the afternoon saw Patten's fiercely struck volley, which looked on its way in, blocked by a defender and so City will look to step things up now at Forest Green on Tuesday and then at home against Exeter in a weeks time for another of the two match format encounters we saw today.