Managers quite often talk about pre seasons where everything goes great only for things to fall apart when the real stuff begins, while they've also experienced shambolic warm up periods only for everything to slot into place when the team starts to play competitive matches.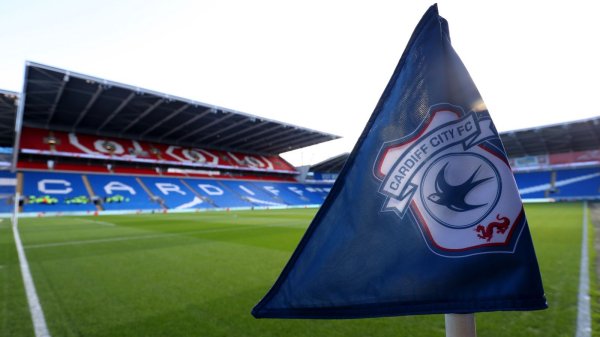 Mick McCarthy is probably hoping that Cardiff City are going to prove the adage true in terms of the latter option anyway in 21/22 because his side's unconvincing pre season programme continued this afternoon with a 2-2 draw against League Two side Exeter City at Leckwith.
That said, in true City style, in recent years at least, it could be said that results are getting better than performances as the week just ended has produced a win and a draw to follow on from the draw and loss to Cambridge United seven days ago.
I didn't bother watching Tuesday's match at Forest Green Rovers live, but have since seen most of it on the club website and I must agree with our manager that we played better against Cambridge than we did on Tuesday (we were really ordinary in the Cambridge match as well).
However, the odd thing was that we scored two fine goals at Forest Green. The first came from James Collins after an excellent cross by Ryan Giles left him with a simple finish and then, after ex Newport man Jamil Matt had brought the home side level with a header from a corner, a slick bout of passing involving teenage wing back Tom Davies and Lee Tomlin worked Isaac Vassell into space from where he was able to knock over a low cross that was turned in by Gavin Whyte.
It rather tells a story though that Dillon Phillips was probably our man of the match as he pulled off a string of saves that I'd guess currently leaves him as favourite to be between the sticks for Barnsley's visit in a fortnight.
By contrast, until Alex Smithies made a late sprawling save to deny an Exeter side,that finished the match stronger for me, a winner, our other keeper, although blameless for either of the goals, appeared to be on the way to an afternoon where he would let in everything that was hit at him.
In a game that got more watchable after a cagey first quarter (it was a normal ninety minute affair not the two one hour fixtures it had been billed to be), Exeter were more than a match for City with the draw being the least they deserved – in fact, they could claim to have been denied what looked a clear penalty when Joe Ralls brought down a visiting forward shortly after we'd equalised for the second time.
City were outpassed at Forest Green and they were again today – don't forget we're talking about a couple of League Two (Fourth Division to an old fogey like me!) teams here. Today, Exeter were able to pass through us worryingly easily and they were then faced by a back three of McGuiness, Flint (when I'm dead and gone!) and Nelson that left me thinking we don't half need captain Sean Morrison back soon.
The first goal conceded was one of those where it's possible to admire the attacking play, while finding fault with the defending. Exeter were set up to play on the counter attack and, after a spell where City appeared to be getting on top, they broke fluently and well down their left to play in their captain Jay who finished well past Smithies.
Another sweeping counter attack saw the visitors almost double their lead when a lovely cross just eluded striker Nombe and the contrast between City's slow, sideways and backwards approach and Exeter's accurate and precise forward passing was marked.
Indeed, for forty four minutes, City were almost wholly reliant on Lee Tomlin for any creativity and the man who missed most of last season, and will surely need to be wrapped in cotton wool for much of the time in the coming months, twice came close with a shot from a free kick that forced keeper Scott Brown into a diving save and then he had Brown beaten with a low shot from twenty yards that just went the wrong side of the post.
Perhaps a feeling that City couldn't hurt them too much if Tomlin wasn't involved may have been a factor in Exeter conceding a pretty easy equaliser as Nelson and Ng helped send Whyte through on the right and the resultant low cross was turned in from six yards by Collins – it was a simple finish, but it's encouraging that this is the fourth time in pre season that Collins has scored a "simple" goal.
Any hopes that City could, for the first time in over four hours of football against EFL teams from at least one division below them, pull clear and impose their supposed superiority lasted no more a few minutes after the interval as, for the second time in four days, they conceded from a corner with two headers lost to leave centre back Sweeney in glorious isolation on the far post to shoot fiercely and low past the helpless Smithies.
Mick McCarthy turned to his substitutes soon after that goal went in and two of them combined to bring City level for a second time when Joel Bagan played a cute pass into space for Mark Harris to run onto. It looked like central defender Ray had the situation under control, but he was surprised by our striker's turn of pace and panicked into bringing Harris down for what looked a clear penalty which he converted himself as he sent Brown the wrong way.
City, with a lot of youngsters on for the closing stages, spent much of that time on the back foot, but probably came closest to winning it when one of the young replacements, Sam Bowen, shot narrowly wide from just outside the penalty area.
At the end though, the feeling I was left with was that we aren't really seeing the progression you'd want from game to game in the build up to a new season – we still look like a side that is playing its first game back after the summer break.
Finally on the playing side, the under 23s were beaten 3-2 at Paulton Rovers on Wednesday despite goals from Zumba and a trialist.
Robert Glatzel scoring for Hamburg, and missing a penalty, in a game against Schalke this weekend reminded me that I'd not mentioned on here that the German striker, who so often looked like he could be a really good player for us, but never quite made it and wasted his big opportunity when Keiffer Moore was out for a month in the middle of last season, signed for the side who beat us in the 67/68 Cup Winners' Cup Semi Final for a fee reported to be £750,000. That's quite a lot in the current, financially strapped, football world and means that, unusually for us under Vincent Tan's ownership, we've probably received more than we've spent this close season, but it's still less than twenty per cent of what we were supposed to have paid for Glatzel two years ago.
Lastly, after the suspension of two members of staff, including Academy manager James McCarthy, in March pending a report into allegations of bullying, City hardly needed another story which reflects badly on their development program for pre teen and teenage footballers, but they've got it. This report appeared last week and, although there are two sides to every story and one shouldn't be too judgmental yet, it's a terrible look for the club following reported crass remarks about "reverse racism" in this story from last year and all of the controversy regarding England, and Wales, players "taking the knee" before their recent matches in the European Championships.