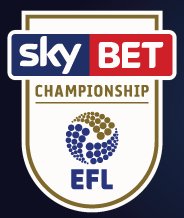 The earliest possible date that Derby v Cardiff City can take place is Tuesday April 17th. This could be the date that the EFL expect the game to take place but that does not suit Neil Warnock.
It would mean City would face Aston Villa A, Norwich A and then Derby A over an 8 day period. The City manager would prefer if the game was played a week later on April 24th after the home game with Nottingham Forest on April 21st.
"It's a complete shambles and we're on the end of that," said Warnock.

"The Football League now will try to make us play on the first available date which will be 17 April.

"That means we would go to Aston Villa on a Tuesday, Norwich on the Saturday and then Derby on the Tuesday, which is another disgrace.

"If it is replayed, it should be on the 24 April after we have had a home game."
Cardiff City's remaining games are:
Derby County A - MATCH POSTPONED. New date TBC
March

Fri Mar 30 Burton Albion H (15:00)


April

Mon Apr 2 Sheffield United A - Live on Sky

Fri Apr 6 Wolverhampton Wanderers H - Live on Sky

Tue Apr 10 Aston Villa A - Live on Sky

Sat Apr 14 Norwich City A

Sat Apr 21 Nottingham Forest H (7:45pm) - Live on Sky

Sat Apr 28 Hull City A


May

Sun May 6 Reading H (12:30)