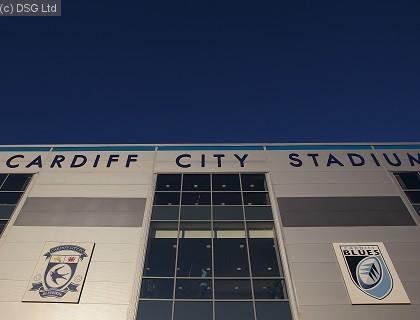 The Bluebirds' Malaysian owners formally unveiled a new image for the club via an announcement on the official website, cardiffcityfc.co.uk, on Wednesday morning, stating that the changes would take 'immediate effect'. Whiteley insists the move will make the Bluebirds more attractive commercially and therefore help the club in its bid to reach the Barclays Premier League.
He said: "The changes to the home kit and badge introduced as a consequence of the investment package are designed to help the club to develop its brand and to allow it to expand its appeal to as wide an audience as possible, with a view to delivering local success via an international and diverse market."
The switch - which also includes a new club crest incorporating a main image of a dragon, with a small bluebird inserted underneath, and carrying the slogan 'Fire and Passion' - is designed to make Cardiff more marketable in Asia.
In addition to the new kit, the club have announced plans to build a brand-new training ground, pay off the historical Langston debt, provide manager Malky Mackay with a substantial transfer kitty, and explore the possibility of expanding the Cardiff City Stadium.
Whiteley added: "We are only too aware that the change of colour is a radical and some would say revolutionary move which will be met with unease and apprehension by a number of supporters, along with being seen as controversial by many. To those I would like to say that this was not a decision that has been taken lightly or without a great deal of thought and debate.
"But at the same time, we also have to be prepared to be realistic and progressive. The changes are believed to be vital to enable the club to progress to the next stage in its development and very much in the club's best long term interests.
"Sometimes in difficult economic times and challenging market conditions, in order to attract investment to survive and progress, brave, bold and compelling decisions and sacrifices need to be taken and made. By securing this investment we can safeguard the immediate and long-term future of this club."
Whiteley insists he and the rest of the board of directors will continue to uphold the club's heritage and is confident that, in time, supporters will accept, and welcome, the changes.
He said: "As a board, we believe these changes, in the light of the benefits that will be demonstrably delivered, have been or will be accepted by the vast majority of supporters as judged in the light of the numerous emails and letters of support, backed by recent poll results from the Supporters Club and Media Wales."
Source: PA
Source: PA