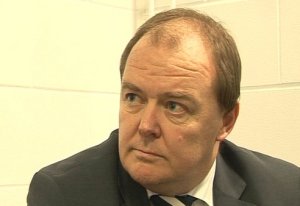 Just a few weeks after Simon Lim replaced Doug Lee as Finance Director it seems that Lim will become acting CEO as Vincent Tan gets his own man in place.
Whiteley replaced Gethin Jenkins who was moved out a year ago.
A club statement says: "The decision to introduce a new CEO has been reached in light of that substantial commitment from Tan Sri Vincent Tan and Cardiff City Chairman Dato Chan Tien Ghee, both of whom having expressed a desire to have a greater degree of control and involvement over the day-to-day running of the club.
"Simon Lim's appointment is seen to be the best means to achieve this with stability now having been achieved off the field.
"Alan Whiteley (pictured) has been asked to remain on the board of directors to ensure a smooth transition at the club, while long term senior financial accountant Richard Thompson will also take on the role of financial director in an initial acting capacity."
Major investor Tan Sri Vincent Tan said: "I would like to place on record my thanks and respect to Alan for the way in which he has held the office with dignity over the last year.
"His professionalism and hard work has helped to improve club operations behind the scenes, and from here, with the hard work of a number of key people we will look to build on his legacy in the months and years ahead. All connected to Cardiff City Football Club owe Alan a debt of gratitude as he leaves his post with our sincere best wishes."
Whitely was the man who had to face the fans after news leaked of the controversial rebrand.
Speaking on Twitter last night club director Steve Borley said
'Alan is a top man and true city fan who has held this club together during its most turbulent times.'