Cardiff City have confirmed the loan signing of Norwich winger Yanic Wildschut.
The player moves from Norwich for the remainder of the season.
It seems Neil Warnock has finally got his man after admiring the Dutchman sice he was at Wigan and Warnock was in charge at Rotherham.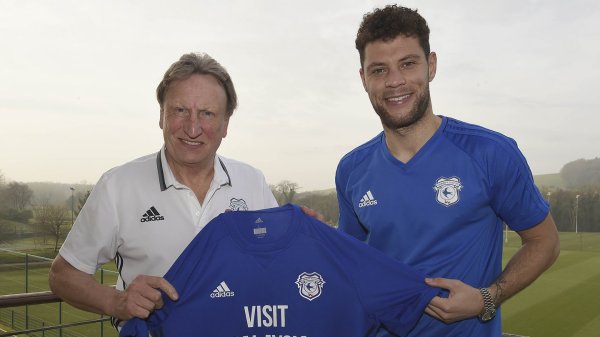 Neil warnock gets his man (www.cardiffcityfc.co.uk)
Wildschut explained to ifollow
"He (Warnock) said to me that when he was at Rotherham and I was at Wigan that he hoped we would lose in a match against Huddersfield, as we were in the same part of the table as Rotherham were.
"I went to Huddersfield, scored and created an assist and he said he was cursing me that day but had wanted to sign me ever since! That was two years ago and he still remembers me, so that's a good sign."
Neil Warnock contacted Norwich and Wildschut and told him he wanted to give him game time in south Wales. Explaining his style Yanik continued
"I'm a direct player, a winger who takes people on. I hope I can do that for this team as well. I played with Lee Tomlin at Middlesbrough, played against a lot of the boys and we have a few mutual team-mates.
"So, it's been easy to get on with them and start conversations. My first impressions are good and I'm happy to be here."