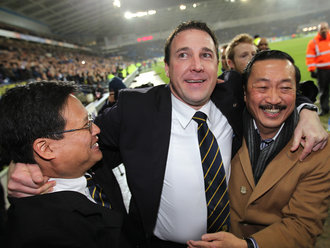 It follows the revelations last week that a kit colour change and a move away from Bluebirds to Dragons had been planned as part of a major investment from Vincent Tan (pictured right with TG and Malky).
That sparked a reaction locally and nationally that prompted a statement from Malaysia (read it here) that has left a question mark over the future plans by our major backers.
The arguements have raged all week amongst the supporters but crucially it's the news that comes from the board meeting that will shape City's future.
I'm not going to speculate or second guess what will happen. Hopefully we'll get a club statement this evening.